Finally, Easily Get Your Favorite Pee Pads Sent Automatic with
Bulldogology Autopads
Make life simple and easy, get Bulldogology Premium Puppy Pads sent to you automatically without the hassles! Plus, when you subscribe you'll save 15% off on your favorite pads every time. Let us take care of the ins and outs on auto, while you continue caring for your Pet!
15% Off Everytime. Free Shipping. Stay in Control. Cancel Anytime.
How Bulldogology AutoPads Works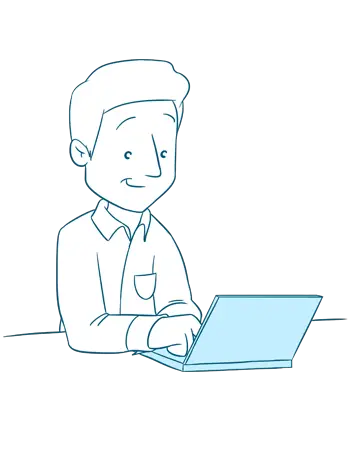 Select Your Type
Click the button below to get started. Select quantity, size, and absorbency from Bulldogology list of premium pads.
Choose Your Frequency
Select to have your premium pads sent to you every 2 weeks or monthly. If you need custom orders, we can do that too!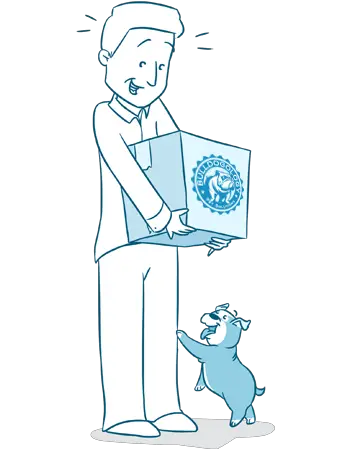 Get Your Box
Everything's hassle-free. You'll get your favorite premium pads every time until you decide to cancel! How awesome is that?
Bulldogology AutoPads is Perfect
for the Busy Pet Owner
You can finally relax knowing your favorite pads is being sent in the mail every time. And your dog can relax too, knowing that he doesn't have to feel guilty or ashamed for having an accident.
Here's Our Satisfaction Guarantee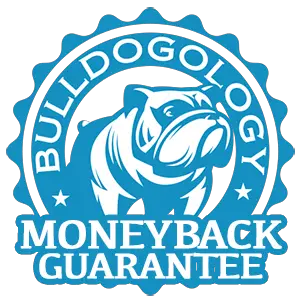 Each subscription has a 100% Risk Free Promise Satisfaction Guaranteed. Just ask and we'll get your money back – And you can keep the box! That's how confident we are with our product.
Get Your Favorite Pads Sent on Auto!
What People Are Sayings About Us…
Much better than all other products I've tried for my dog! More absorbent. Will buy again!
I really like these and have reordered them twice. They have stickies to keep them from moving around and they actually have a faint scent that is pleasant. I had a lot of issues with several other brands with leakage spilling over and with these it isn't really an issue.
We have tried several brands of puppy pads, and these are the BEST! Our Pups don't tear them up, like the Petco brand. The adhesive tabs are strong enough to hold the pads down, even with the Pups playing on them, yet do not leave marks on the tile floor underneath… We have bought six boxes so far, and will probably order more before the Pups are 100% house trained.
Have now purchased 2 boxes of these for the new pup – they are totally worth the $ and soooo much better than cheaper ones that are available.
Even if Miss Posey goes right on the padded edge, the pad absorbs her mess and draws it away from the outer plastic band. The tape tabs work great and really stick, but we've found that they aren't always necessary since the pads seem to be a little thicker. Hopefully we won't need too many more orders til Posey likes going outside better, yet these are the only ones that we'll use in our house!!!
Great pads – love the adhesive corners – super absorbant.
Used for 2 purposes: puppy training and bed pad for hospital bed. This product works very well for the puppy training (purchased for the animal shelter). It also works well for the hospital bed IF the individual is not over weight. It doesn't cover the hospital bed mattress side-to-side so with a large person there will be come "overflow."
Loving these puppy training pads. I been trying to find puppy training pads with adhesive bottoms for awhile since I moved to Alaska area. So I turn to Amazon and the last 2 orders of different puppy pads I order did not have the adhesive bottoms. Bulldogology Premium Puppy Training Pads will be the only pads I will be order for now on. These pads hold my puppy pee and stick to the surface that I place it on very well. I would recommend these to anyone who are use to puppy training pads with the adhesive bottoms.
A Better Way to Get Your Pads
Easily and Effortlessly
Click the button below to get started with Bulldogology AutoPads
15% Off Every time. Free Shipping. Stay in Control. Cancel Anytime
Frequently Asked Questions
How does Bulldogology AutoPads work?
Bulldogology
2017-10-24T18:48:20+00:00
It's simple and easy. Start with your membership with one of your favorite premium pee pads. Select the frequency you want it sent to you, choose either every 2 weeks or monthly. Unless you decide a customize date, contact us and we'll set that up for you.
Every time your pads are being sent, it will be sent with 15% off every time plus free shipping. How awesome is that?!