Pet Stain Remover & Pet Odor Eliminator

Are you tired of your furry friend leaving stains and odors all over your carpets and upholstery? The Bulldogology Pet Stain & Odor Remover Eliminator is here to save the day! This powerful solution is specifically designed to eliminate even the toughest pet stains and odors, leaving your home fresh and clean. With its natural formula and easy-to-use design, this pet stain remover is the ultimate solution for pet messes.
Shop Pet Enzyme Cleaner
The Best Enzyme Cleaner for Dog Urine
This powerful solution is specially formulated to break down pet stains at the molecular level, leaving your carpets and upholstery looking and smelling like new. Whether it's urine, vomit, or other pet messes, this stain remover is up to the task. The natural enzymes in the formula break down the source of the odor, leaving your home smelling fresh and clean. Say goodbye to unpleasant pet odors and hello to a clean, fresh-smelling home with this powerful odor eliminator.
Shop Stain & Odor Spray Bundles
Over 1000+ PAWSOME Reviews
Check What They're Saying About Us!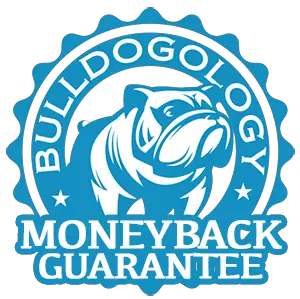 100% Satisfaction Or Your Money Back
If there's defects or whatever reason you're not satisfied, we'll send you another box free of charge or provide a full refund.
That's how confident we think you'll love our product!