The Best Dog Car Seat Covers &
Cargo Liner Covers

Love traveling with your dog but worry about dog hair, muddy paws, drools, or scratches to your vehicle? Bulldogology heavy-duty dog car seat covers is a must have while on road trips with your pets. Enjoy your travels while knowing your car interiors are protected.
Front Seat Covers
Heavy duty bucket front seat cover is a must-have for pet owners who want to keep their vehicle passenger seats clean while having your best companion next to you.
Back Seat Covers
Back seat dog seat covers great for cars, trucks, Vans, SUVs, and are made of heavy-duty materials with durable layers that shield your rear seats from tears and wear.
Cargo Liners
Pet cargo liners must have to protect your cargo area from any cargo, dirt, spills, pet hair, and pet mistakes. Shop sizes and colors to find the ideal liner for your car & SUV.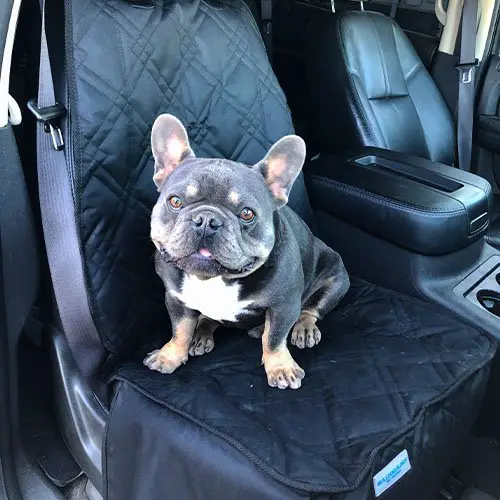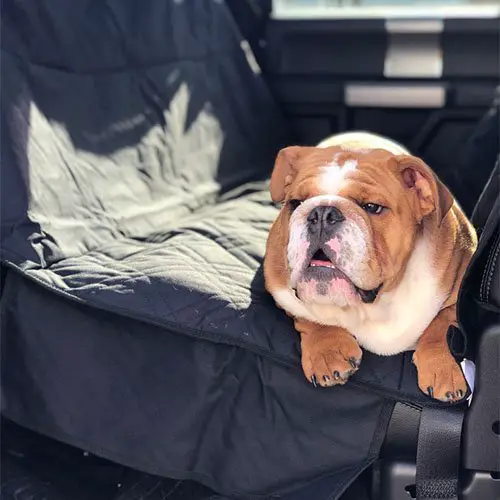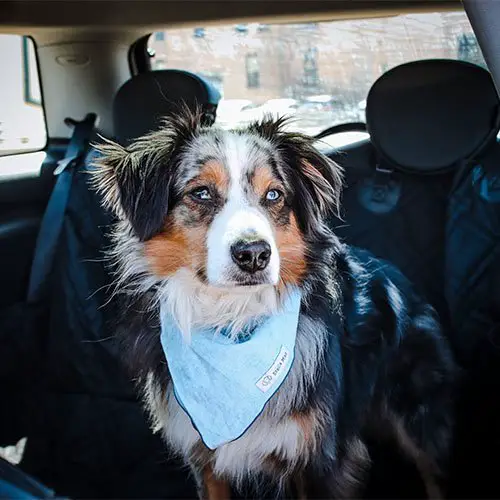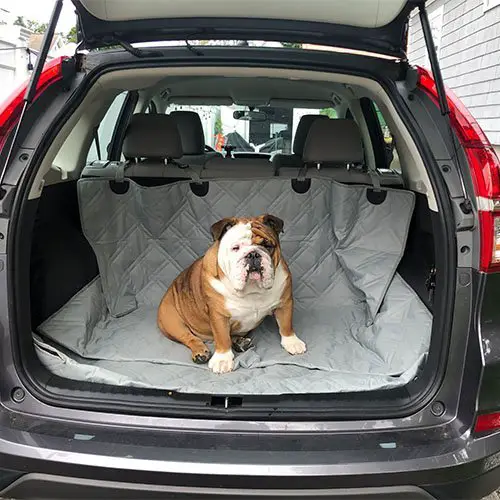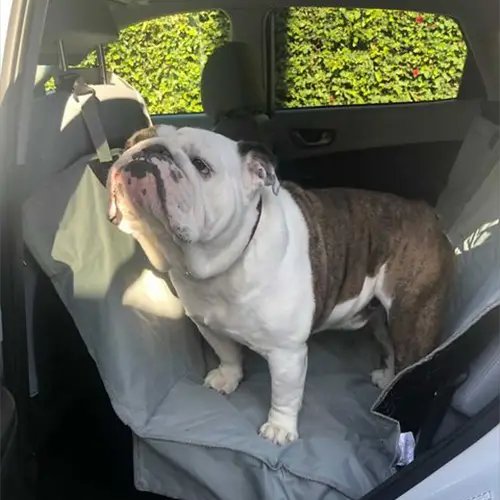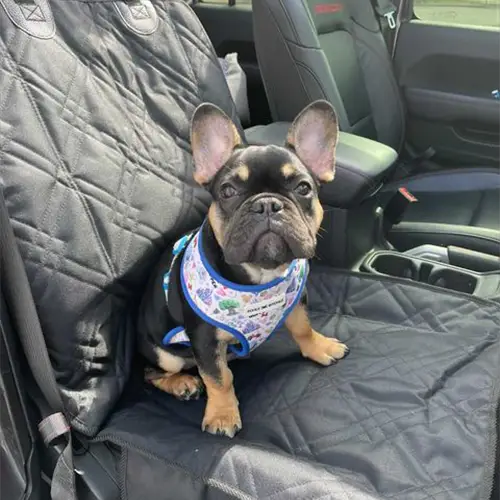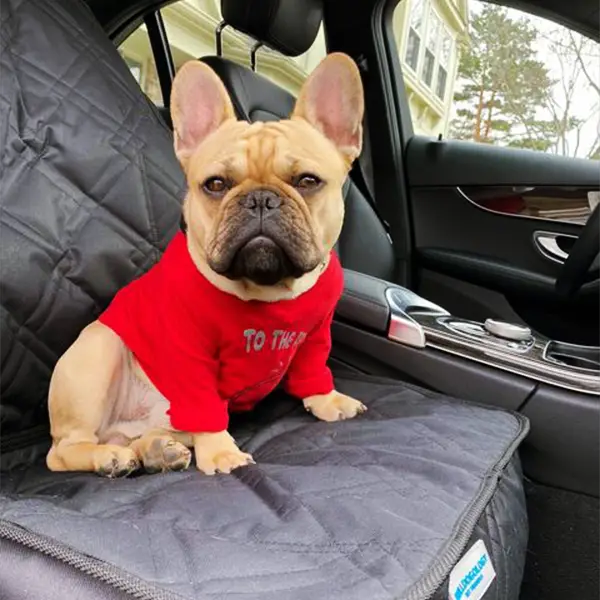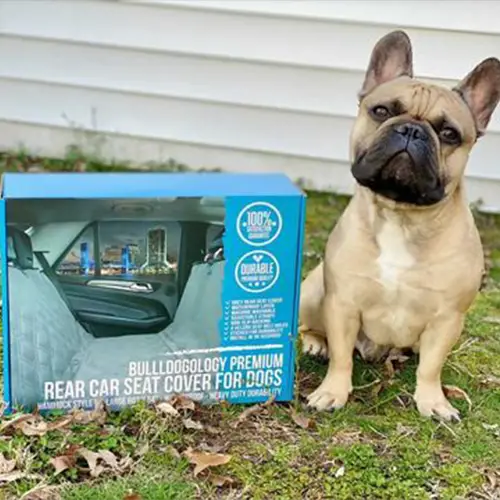 Best Dog Car Seat Covers, Dog Hammock, & Cargo Liner Cover​ from Bulldogology
How many times have you got your brand new car messed up from the dirt, moisture, sand, or debris? 
It is time-consuming and non-economical to clean your car after every ride with your pet. 
At Bulldogology we are offering the best possible solution to this problem.
Now you will be able to enjoy and cherish the ride with your dog as Bulldogology dog back seat covers are going to protect your automobile from getting dirty without any effort. Seat covers for dogs protect your back and front seat from scratching, muddy paws, dog hair, water spills, and debris in the most effective way.
Get to enjoy the travel time with your buddy in the most wholesome way!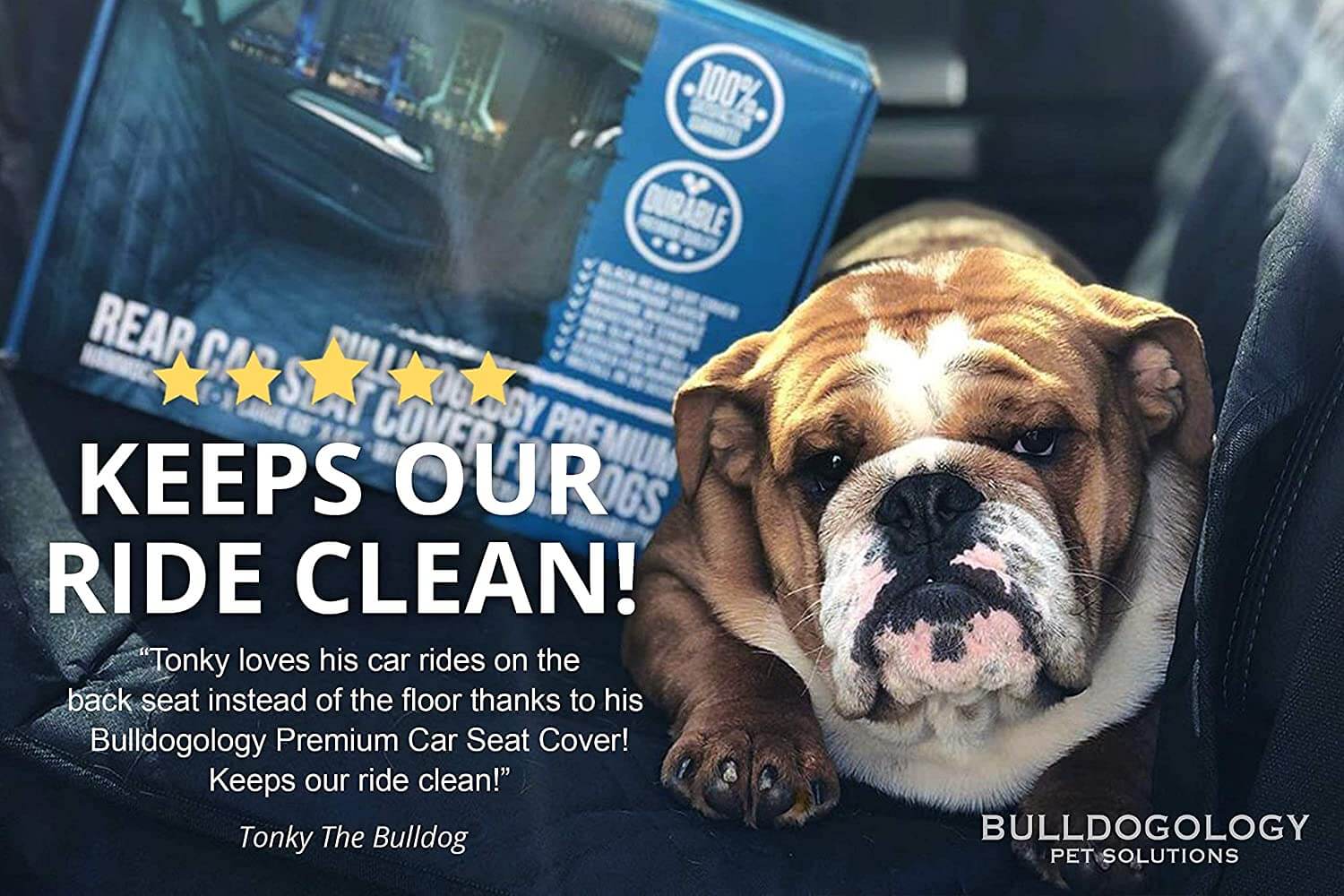 Why Choose Bulldogology Dog Car Seat Covers?
Heavy Duty Double-Stitched Quilted with Premium GSM Oxford Material

Bulldogology dog car seat covers are crafted using double-stitched quilted premium GSM oxford material that guarantees satisfaction and protection. 
Universal fit front seat dog cover or back seat cover for dogs measuring our large size at 56×58″ or our extra-large size at 60×64″ inches, is easy to install and remove. 
Cars, trucks, SUVs, vans, or be it any other vehicle, dog car seat cover fits perfectly well and provides a comfortable traveling experience for your dog.
Our cargo liner for dogs is perfect for moving cargo or pets without damaging your vehicles, measuring our large size at 55×82″ or our extra-large size at 55×106″, universal made and easy to install.
2x Quilted Stitching for Longer Lasting and Anti-Slip Tech
2-times quilted stitching with GSM oxford double durability that keeps pet cargo liner best car protector seat covers from ripping apart or getting damaged. Silicon back and anti-slip tech ensure moisture resistance and spill-proof coverage. 
Making travel with your pets much more fun!
Easy to Install Each Use and Adjustable Straps to Hold Down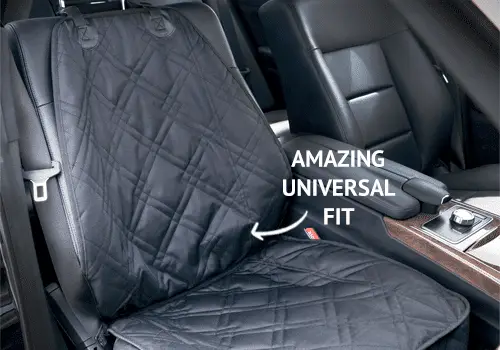 With easy-to-adjust and install multiway straps, the dog car seat covers properly cover your car seats and prevent them from damage, scratches, and spills. 
Soft back seat anchors to keep your seats scratch-free and tucked, and non-slip silicone backing to secure seat cover in place and to keep your pets from slipping during the ride, plus four Velcro openings (rear seat covers) for seat belt openings and baby seats, each feature was manufactured for ease of use for car owners and to add versatility. 
Multipurpose Design: Dog Hammock or Bench Style
The multipurpose set-up of the dog car backseat cover allows you to easily convert it into a hammock or standard large bench style depending upon your choice. Bulldogology hammock or bench-style car seat cover is crafted from the best quality material and is 100% waterproof as it includes side flaps for all-around protection. Pet/dog seat cover ensures no seeping, spilling, staining, or absorbing, of spilled liquids, pet pee, or moisture into your car seats thus providing a comfort-filled ride to the passengers.
Waterproof Layers, Easy to Clean, and Washing Machine Safe
For an easy and quick clean up just take a wet wipe and clean up the mess and for bigger messes just throw the dog car seat cover into the washing machine and you are done. Dog cargo liner seat cover has a chick and polished finish with patterns that give your car interior a classy and modern look.
Waterproof car seat covers have thick layers for ultra-protection, long-term use, and make the dog SUV cargo liner extra durable and strong. Improved and durable adaptable buckles protect your pet and provide safety from sliding while traveling, easy to tuck-in soft car seat anchors make this car hammock seat secure and safe for your pup.
All-Around Ultra-Durable and Safe for Pets
Protect your brand new car seat from stains and spills with a bucket flap giving all-around back seat safety. Keep the back seat covers in hammock style or bench-style according to your ease and let your dog enjoy the rides to the fullest.
Bulldogology introduces ultra-durable and safe back and front seat covers for dogs that are masterfully crafted to protect against even the rowdiest dog while keeping your vehicle entirely protected and brand new.
Bulldogology Premium Dog Car Seat Covers are Made for Long-Term Usage
With dirty paws of dogs, shedding hair, and sharp claws, your dog can take a toll on your car's interior – not to mention the stains, leaks, water, and odors left by bathroom accidents. Premium seat covers for dogs are totally moisture-resistant, incredibly sturdy, and padded with thick materials that are made for long-term use.
It's the ultimate light-weight cover designed to ensure a relaxed and enjoyable hammock ride for you and your dog.
Bulldogology Heavy-Duty Dog Seat Covers is the Ultimate Choice for Your Vehicle and Your Pet
2x Stitched Heavy-Duty Premium GSM Oxford materials, soft, long-lasting, and sturdy.
100% Waterproof protecting your car seats for dogs from any accidental spills, stains, and dirt.
Modern style and simple yet the luxury design that easily matches your vehicle interior and adds to the layout of your car.
Strong versatile seat straps and versatile features allowing a universal fit on cars, trucks, and SUVs.
Soft anchor protector is designed to be perfect for long car trips or restless dogs that just can't sit still and ensures your covers will stay fixed in place.
Nonslip silicone backing made to prevent your cover from slipping even driving while making sure no stains occur.
The seats cover is large enough and features sideways flaps to ensure all-around complete back seat defense.
Super easy to install and remove just in under 30 seconds, wipe clean with a damp cloth, and can be thrown in the washing machine.
The surface is non-slippery and the best dog car seat cover provides coverage to the back seat and back of the front seats.
Makes for a perfect gift item for car owners on Christmas, birthday celebration of the pup, or other special occasions.
Each front seat and rear seat comes with a FREE seat belt bungee leash to keep your pets from jumping around.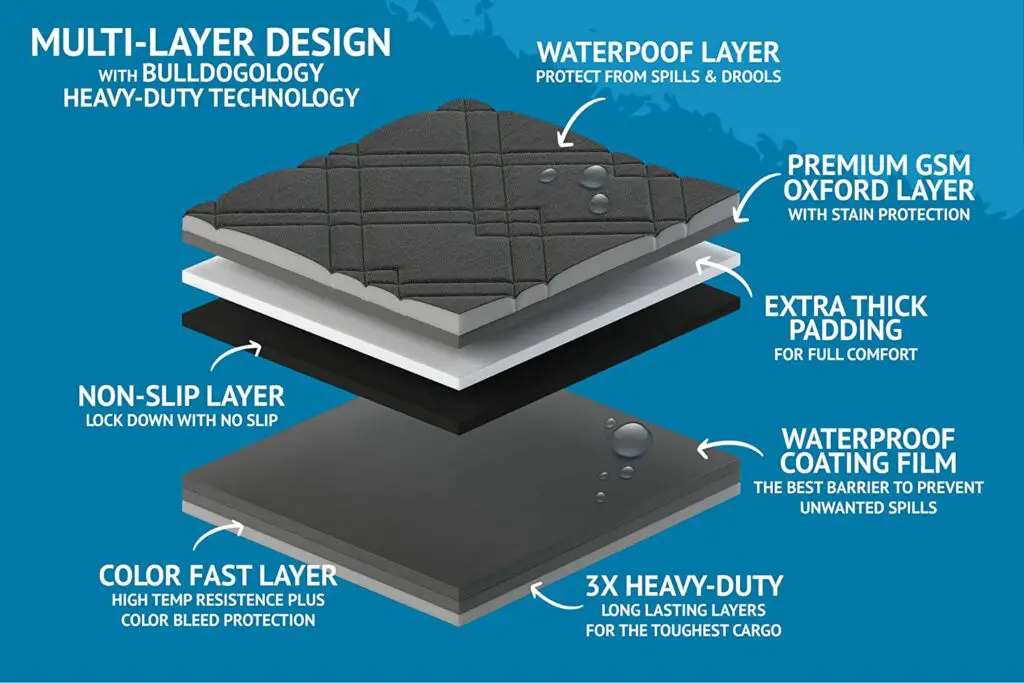 Enjoy a More Comfortable Ride with Your Buddy
Affordable car interior cover protects your car and designed to last longer so you can keep on giving your hairy buddy a comfortable ride each time. Now, your favorite animal friend can accompany you on road trips, long drives, or joy rides without you having to worry about anything.
The pet seat cover is low maintenance and requires no more than 5 minutes to wipe clean after the trip. Perfect Gift related to car and pet owners.
Enjoy and cherish the time you get to comfortable car rides with your buddy without a worry in the world!
Over 1000+ PAWSOME Reviews
Check What They're Saying About Us!
Here's Our
Satisfaction Guarantee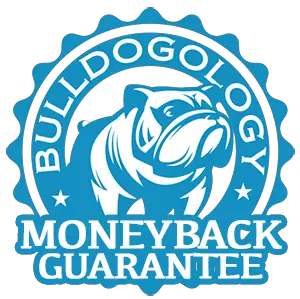 Each seat covers has a Lifetime Satisfaction Guaranteed. If you're not happy with our product just ask and we'll get your money back – And you can keep the box! That's how confident we are with our product.
Frequently Asked Questions