Dog Insurance – How to Buy Insurance for Your Pet?
Dog insurance is one of the most important things to have. Each year, thousands of pets are abandoned when they need costly treatment just because their owners did not buy insurance.
This sad situation can be avoided by enrolling in a dog insurance plan as soon as you purchase or adopt a pet.
However, things are not always black and white. Pet insurance is a complex matter and dealing with it does take some investment of time (and money) on your part.
Things could get even more complicated if your pet has a pre-existing condition.
So, in this guide, we will try and break down the complex aspects of pet insurance into simpler-to-understand explanations. This way, you can make an informed choice and do what is in your pet's best interest.
How Does Pet Insurance Work?
Pet insurance policies reimburse dog owners for a 'pre-determined amount' that has been allotted to a specific veterinary service.
In some cases, you need to pay the vet after the service is rendered and then submit the bills to your insurance company for reimbursement. This reimbursed amount will vary, based on your pet's coverage amount.
There are different types of insurance policies at your disposal.
Some companies are not 'true' insurances and they only offer a discount on the veterinary bill for any service rendered irrespective of your dog's age, health status, or preexisting conditions.
However, you can only take your pet to those vets that are enrolled in that insurance program.
The good thing about these discounts is that you can save a lot of money on preventive care services such as deworming, vaccinations, blood and fecal tests, heartworm tests, etc.
How much Do You Need to Pay?
The kind of coverage you will receive varies from company to company, as well as from city to city. Most companies do not insure dogs with pre-existing conditions, just as they'd do in the case of human insurance.
That is why it is important to get one while your dog is young and healthy.
The premium you pay will also depend on all these factors.
Age and Breed Specific
The age and breed of your pet are some of the most influential factors for your premium's cost. Some breeds are simply too vulnerable to certain diseases. Resultantly, the cost of insuring them is higher.
Here is a list of 5 dog breeds that are costlier to insure compared to other breeds. (Here are 10 healthy dog breeds to consider!)
Then, there is the matter of age.
Insurance companies identify 'age breaks' in dogs differently.
For example, some dogs are considered adults the moment they turn 8 weeks old and may be covered up to the age of 11 years. The company might then start charging greater premiums once your dog exceeds 11 years of age.
Some companies might keep the premiums the same until your pet is 10 years old. After this point though, they might increase the deductible you pay for each vet service needed.
Then, there are companies that have pre-defined age brackets to increase the premium/deductible. These brackets could be 8 weeks to 1 year, 1 year to 4 years, 5 years to 8 years, 9 years to 10 years with an increase in each year after 10 years.
What Conditions are Covered by a Pet Insurance?
There are some insurance companies that do not offer 'senior dog' coverage. However, they cover most of the old-dog diseases like:
Certain cancers
Heart ailments
Strokes
Accidents
The coverage also depends on the plans you buy.
Basic plans cover basic veterinary services like teeth cleaning, vaccinations, routine care, spaying/neutering, flea treatment, and deworming.
There are some companies that offer coverage for over 6400 conditions including diagnosis and treatment for liver, kidney, heart diseases, diabetes, and cancer which are common in aging pets. So, it pays to shop around carefully, especially if you have a dog breed that is at a risk for developing certain conditions.
Different Premiums for Adopted Dogs
Some companies are lenient towards adopted dogs and offer a couple of months of free veterinary services when you adopt the dog through one of their affiliate shelters.
Insurance for Pre-existing Conditions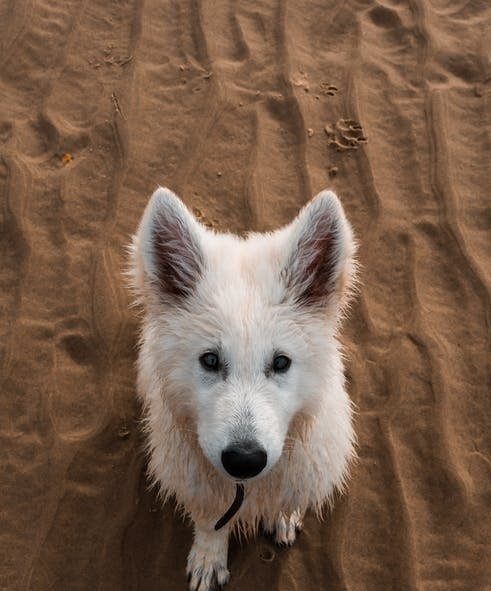 Not all preexisting conditions are covered. That is why it is very important to insure your dog as early as possible.
Some dogs become uninsurable as they get older. They won't be covered if they have recovered from cancer or after being hit by a vehicle.
Many companies do not insure dogs with conditions that are potentially life-threatening or even chronic and recurring.
However, there are some companies that have special 'cancer' diagnosis plans. If you have purchased health insurance for your pet at an early age and it, unfortunately, receives the cancer diagnosis, then the company doubles the benefits for any diagnosis and treatment with a locking-in age for the premium.
How to Shop for Insurance for your Pet?
As can be seen from the discussion above, it is very important that you shop around for pet insurance to receive the best benefits.
Ask your vet or family friends having pets, for recommendations.
You can also search online.
Since this industry is new, different players come and go and their coverage and policies tend to change. Do make sure you read all documents carefully and ask hundreds of questions before selecting the best policy.
Here are some questions to ask your insurance company:
Do you offer service in my state?
Do you have different plans/levels of coverage?
What are the eligibility conditions – mention your dog's age and pre-existing conditions. (The company might ask for vet records for geriatric dogs.)
When does the coverage begin? Some companies have a 'waiting period' for the coverage to come into effect.
What is the annual premium? What is the deductible? Is it per visit – or per incident? Do you offer insurance plans for multiple pets?
Ask them about the maximum benefit dollar amount.
Ask them about breed-specific coverage as well.
Key Takeaways on Dog Insurance
If your dog has a pre-existing condition, then getting insurance for it might be tough.
Still, it is a good idea to shop around.
There are companies offering different plans and levels of coverage. Ask your vet for tips and recommendations. The premium and deductible amounts would vary based on your pet's age and breed.
If yours is an adopted dog, you might be able to find some money-saving plans from a company that the rescue/shelter home has partnered with.
In short: there are no standard coverages or plans when it comes to dog insurance.
We hope this brief guide helps you find the right coverage so your pet can receive the treatment and healthcare it needs.
Good luck.