Best Pet Insurance for French Bulldogs: An Ultimate Guide 2023
Are you planning to get pet insurance for french bulldogs? Don't worry, you've come to the right place, this is the ultimate guide for you. Going on activities with your French Bulldog may make for wonderful memories, but what if your Frenchie trips and falls while playing? Accidents happen, and they may be terrible for both your dog and your wallet.
This article will help you select the best pet insurance for your French Bulldog. We'll look at each company's price as well as what they cover. Let's get this started!
Table of Contents
Why Do French Bulldogs Need Pet Insurance?
French Bulldogs, being a pure breed, are more prone to hereditary health concerns than mixed-breed dogs. Whether you have a newborn French Bulldog puppy or a fully grown adult, each stage of the life of your French bulldog includes unique health hazards.
Pet insurance is healthcare coverage for your pet that reimburses you for certain healthcare expenditures covered by the policy. While pet insurance providers can help safeguard you financially, not all pet insurance worth and policies are made alike before purchasing coverage for your pet, you should understand what is covered.
French bulldog owners should ensure their pets as soon as possible, particularly when they are less than a year old. You want to buy from the right pet insurance company before any inherited illnesses show symptoms and you lose coverage.
According to the American Pet Products Association's (APPA) National Pet Owners Survey for 2021-2022, 151.1 million, or 70% of U.S. households, own a pet and will spend an estimated $32.3 billion on vet care and products (pharmaceuticals and items purchased through veterinary clinics, excluding food and treats) in 2021, up from $31.4 billion in actual costs in 2020.
What to Look for in Pet Insurance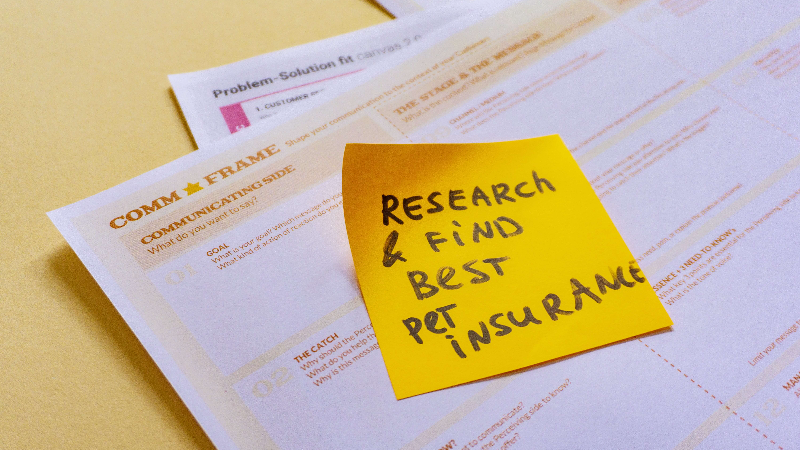 Pet insurance for French bulldogs protects your companion in critical ways. Nevertheless, the coverage of most pet insurance companies is not created equal.
Pet insurance is frequently used as a reimbursement plan, which means that dog owners pay the vet bill up front and then file for reimbursement thereafter.
Here are a few crucial factors to consider when you are selecting pet insurance for French bulldogs. Remember to consider more than simply the monthly premium fee.
Benefits
Pet insurance normally covers licensed veterinarian treatment, although it may not cover all types of care in all situations. You should ensure that the insurance you purchase covers any services you may require for your companion animal.
Benefits to look for: 
Diagnostic care and treatment
Prescription of foods
Coverage for hereditary or congenital conditions
Behavioral issues
Complete coverage for Accident
Annual Limit
This is the most you can be compensated throughout your policy's 12-month period. It is reset at the start of each plan year. Hence, if you had a $10,000 yearly limit, your reimbursements would stop after you reached that amount until your plan was renewed.
What Does Pet Insurance Not Cover?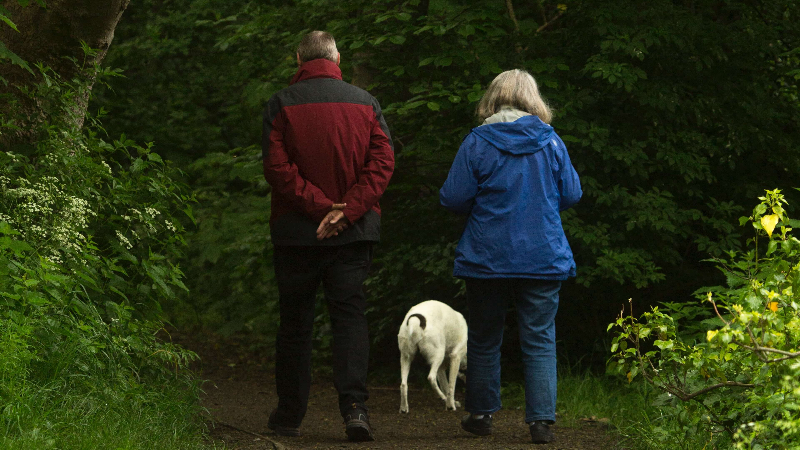 The exclusivity of each sort of coverage is merely one component of the whole picture. Exclusions or limits sometimes outweigh covered conditions, so before signing a contract for the right pet insurance, make sure you identify and examine the list of exclusions.
What is not covered varies depending on the insurance type and amount of coverage. Know what is and is not covered before acquiring insurance. These are some things that your pet health insurance is unlikely to cover:
Pre-existing conditions
A pre-existing condition is any sickness or health concern that your pet developed before the waiting period on your pet insurance company ended.
That does not mean that pet insurance companies will not insure your pet; it just means that your plan will not cover expenditures directly related to any condition they were diagnosed with or showed symptoms of before having a pet insurance policy.
Bilateral Condition
This typical exclusion includes anything that can affect both sides of your pet's body, such as (hip) dysplasia, cruciate ligament problems, or cataracts. Unless your pet has already had the illness on one side of its body, these problems are usually covered.
Breed Exclusion
Several French bulldogs are either not insured or only at a high cost since they are vulnerable to specific medical disorders such as diabetes or ligament injuries.
Types of Plans for French Bulldog Pet Insurance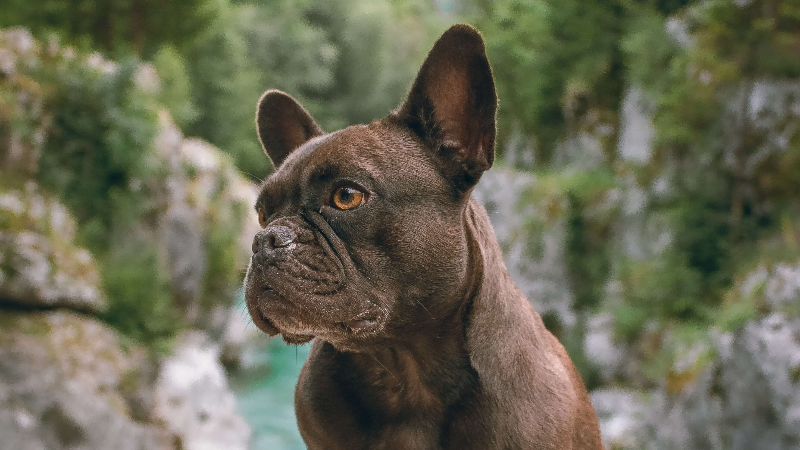 Choose the appropriate kind of coverage for your French Bulldog's demands. Coverage is roughly classified into three categories:
Wellness insurance 
Wellness insurance will cover routine tests and care. A wellness package, for example, may include one yearly vet visit. It might also pay for flea and tick prevention or immunizations.
Accident coverage
Accident coverage covers only if a pet is injured in an accident, such as a fall or getting hit by a car. It is generally available, especially to senior French bulldogs and animals with pre-existing medical conditions.
Sickness coverage
This compensates if your pet becomes ill. Cancer, heart disease, diabetes, and renal failure are all covered. Even with illness coverage, pre-existing diseases are never covered. Furthermore, some insurance companies prohibit some forms of genetic or hereditary disorders in animals.
Is Pet Insurance For French Bulldogs Worth It?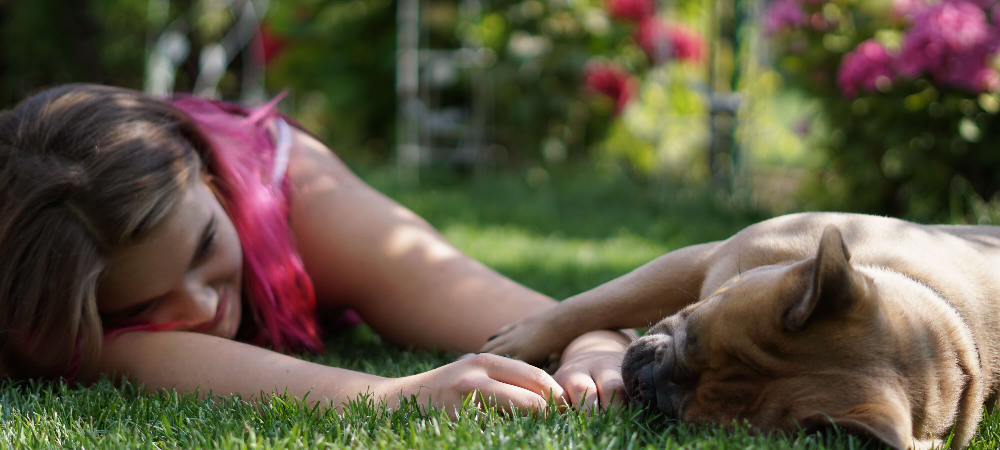 French bulldog pet insurance is a good investment. French bulldogs are prone to a variety of health issues that can result in significant vet expenses throughout their lives. Pet insurance is an excellent tool for minimizing financial risk and French bulldog health expenditures.
Common Health Issues for French Bulldogs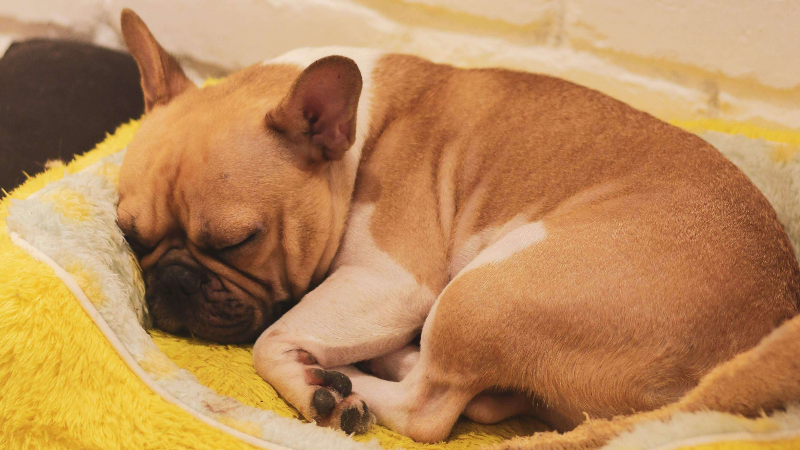 Is your French Bulldog healthy? French Bulldogs are well known for having a broad list of inherited health issues.
Many people who want to buy a Frenchie begin their study, they immediately discover that this breed is not affordable, you don't want to face the same mistake.
Unexpected vet bills may add up quickly. Keep your Frenchie healthy with health coverage, there's no excuse not to stay on top of your Frenchie's health.
Brachycephalic breeds are at least twice as likely to suffer from heat-related illnesses with some breeds facing a 14-fold risk increase (English Bulldog) according to a study by the Royal Veterinary College University of London, a research paper published in Nature in 2020.
The following is a list of the most common health problems in French Bulldogs.
Ear Infections
French Bulldogs are prone to allergies, which can increase their risk of ear infection or inflammation, especially if they scratch their ears often. Endocrine abnormalities such as hypothyroidism or Cushing's syndrome can induce secondary ear infections in certain Frenchies.
Hip Dysplasia
According to the American Kennel Club, Hip dysplasia is a common skeletal ailment that is most commonly observed in gigantic breed dogs, although it can also occur in smaller breeds. Owners must first grasp the fundamental anatomy of the hip joint to comprehend how the disease operates.
As a French bulldog owner, you should be aware of the best pet insurance companies that provide the best coverage for your dog's age, and health conditions such as hip dysplasia coverage.
A dog insurance policy with a long waiting period for hip injuries may not be suitable for a larger breed, but it may be excellent for a small lap dog.
Hereditary Conditions
Hereditary conditions such as hip dysplasia and luxating patellas can be caused by heredity or by previous accidents. Back, spine, and neck problems in French Bulldogs can result in paralysis and hind leg weakness. Additional diseases that afflict Frenchies include IVDD, spinal disc problems, and Degenerative Myelopathy (DM).
Pyoderma
Bacterial skin infections often called 'pyodermas,' are another prevalent skin condition that affects French bulldog's health, and they are caused by their desired skin folds. Pyoderma is caused by an infected cut or scrape. Pyodermas, fortunately, are readily treated with topical or oral antibiotics from your veterinarian.
When pet insurance is not in place, you as a pet owner will bear the burden of these vet costs.
Heat Stroke
The brachycephalics' capacity to cool themselves is hindered by your Frenchie's large soft palate and stenotic nares, which make breathing difficult. This causes flat-faced breeds to overheat fast and suffer from heat stress, which can lead to heatstroke.
Tips
According to AKC National Breed Club, a responsible breeder will take advantage of available tests to screen breeding stock for conditions that can affect the breed. 
Patella Evaluation
Hip Evaluation
Cardiac Exam
Ophthalmologist Evaluation
Here are Some of the Top Pet Insurance companies for Your French Bulldog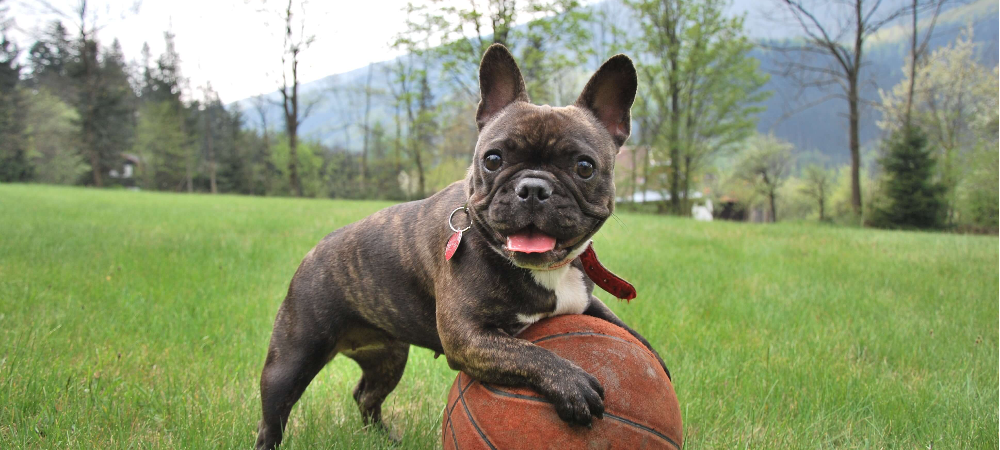 Selecting the best French bulldog pet insurance provider from the beginning is vital for both you and your French Bulldog.
Examine the inclusions and exclusions of the best pet insurance company that piques your interest to ensure you're signing up for coverage that adequately satisfies your pet's needs.
Lemonade: Pet Insurance With Super Fast Everything
Lemonade is one of the pet health insurance companies that offer a comprehensive and cost-effective method to safeguard your pet. Lemonade is an excellent alternative for pet owners who want peace of mind knowing that their pets are protected by dog insurance in case of accidents or illnesses, thanks to its customized coverage options, user-friendly design, and cheap prices. If you're looking for pet insurance, Lemonade is a great option.
Pros of Lemonade Pet Insurance
Comprehensive coverage for your French bulldog
Quick claims processing
Affordable premiums
Short waiting period
Cons of Lemonade Pet Insurance
Pre-existing conditions not covered
No coverage for Routine Care
Spot Pet Insurance
Spot Pet Insurance is a full-service pet insurance company that covers dogs and cats of all ages and kinds. The organization was created by a group of devoted pet owners who recognized the necessity of providing their dogs with inexpensive and comprehensive insurance coverage.
Spot Pet Insurance offers annual limits of $2,500, or unlimited
Pros of Spot Pet Insurance
Spot offers seven annual limit options
No age limit for senior animals
Cons of Spot Pet Insurance
Doesn't cover routine care
No customer service on weekends
Embrace Pet Insurance
Embrace Pet Insurance is a comprehensive and customizable pet insurance company that may assist pet parents in protecting both their pets and their wallet. 
Embrace covers exam fees and has a healthy pets deductible program that lowers your annual deductible.
Pros of Embrace Pet Insurance
Discount for multiple pets
Quick claim processing
Plans that can be customized
Options for comprehensive coverage
Cover Exam fees
Cons of Embrace Pet Insurance
High premiums
Pre-existing medical problems are not covered
Coverage for senior pets is limited
Certain coverage limitations
ASPCA Pet Insurance
The ASPCA Pet Health Insurance program is an excellent choice for pet owners who want to guarantee that their dogs receive the finest possible care without breaking the bank. 
It is a major contender in the pet insurance plans sector because of its customized plans, pet insurance reimburses alternatives, no network limits, discounts, and exceptional customer service.
Pros of ASPCA Pet Insurance
Several coverage options
There are no age limitations
Discounts for having several pets
Annual rewards are unlimited
Cons of ASPCA Pet Insurance
Coverage for senior pets is limited
Waiting times
There is no coverage for pre-existing conditions
Deductibles are rather high
FIGO: Pet Insurance Designed by Pet People
Figo Pet Insurance, located in Chicago, was formed in 2012. The company's objective is to make pet insurance more accessible to you by reducing it. Figo provides three types of coverage: Essential, Recommended, and Ultimate. Each plan covers a different sort of occurrence and has a different amount of benefit.
Pros of FIGO Pet Insurance
Superior coverage
There are no lifetime restrictions
Quick reimbursement
Adaptable plans
Cons of FIGO Pet Insurance
There is no coverage for preventative care
Coverage for senior pets is limited
No Unlimited coverage
Pets Best: Pet Insurance for a Lifetime of Care
Pets Best is a highly-rated pet insurance plan company that provides flexible plans, and excellent customer service. 
Its simple claims process and low premiums make them a popular alternative for pet owners wishing to protect the health and well-being of their furry pals. 
You can relax knowing that your pet's medical requirements are being met with Pets Best, and you can focus on enjoying the special relationship you share with your furry friend.
Pros of Pets Best Pet Insurance
Superior Coverage
Quick Claims Processing
24-Hour Pet Helpline
There is no upper age limit
Cons of Pets Best Pet Insurance
Cost
Deductibles
Yearly Caps
Certain Procedures Have Restricted Coverage
Doesn't provide Unlimited coverage
Pet insurance providers that offer prescription medications, wellness coverage, cosmetic procedures, physical therapy, and a free diagnostic test such as a respiratory function grading scheme are good indications that the French bulldog health insurance cares for your dog's life.
FAQs
How much does the French Bulldog Insurance Cost?
In the United States, the typical price of a French Bulldog is between $1,500 and $3,000. This price might vary depending on the breeder's reputation and region. Choose a trustworthy breeder to offer the greatest care for your dog. You might also consider adopting a French Bulldog from a rescue group.
How much should you spend on pet insurance dog?
A quality accident and illness plan will cost you between $20 and $50 each month.
Does my dog need insurance?
You should think about getting pet insurance. Even if you feel you have sufficient funds to pay medical expenses, pet insurance might save you thousands of dollars if your pet becomes ill or injured. Without insurance, your out-of-pocket expenses might quickly build up, especially if you have many dogs.
Final Thoughts
Finally, the most essential takeaway from this article is to read the fine print before enrolling in a new pet insurance policy. This way, you can guarantee that it gives you and your Frenchie exactly what you need when you need it because what works for one Frenchie might not work for another.
It is not advisable to get a Frenchie from a pet store because you risk taking home a sick and unsocialized dog that will be difficult to teach and will cost you a lot of money in vet bills.
Pet insurance is a wise investment for the health of your French bulldog and well-being. It can help you pay unexpected veterinary costs and provide you peace of mind knowing that your pet is safe.