Bulldogology Premium Pet Training Pads
Super-absorbent pee pads specifically made to keep your floors dry and fresh all-day long. Try premium pads risk-free!
Designed for Maximum Abosrbency
Why Pet Parents Are Raving for Bulldogology Premium Pads?
And if you're wondering… it definitely works for cats too!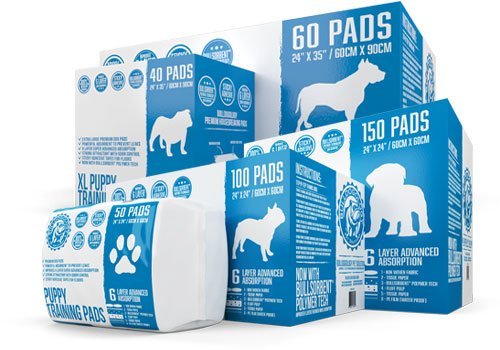 Our most popular pet training pads! All original 6-layers with adhesive tabs plus our very own Bullsorbent® polymer absorption. All sizes available.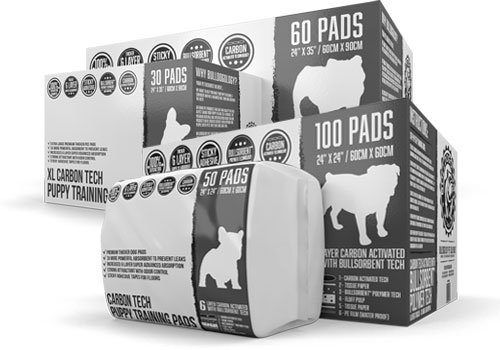 The highest quality pet training pads with infused charcoal and Bullsorbent® polymer absorption that keeps stinky smell away. 3x thicker plus 6-Layers with adhesive tabs. All sizes available.
Stree Free Pee Pads Made for
Experience hassle-free housebreaking and potty training with ultra absorbing layer pee pads, plus optional adhesive sticky tabs that lockdown pads every time.
Hassle-free and stress-free 100% GUARANTEED trusted by 1000+ happy customers!
What Our Top Fans Are Saying...
Far better than the other brands I've tried.
As soon as I opened the package I could tell these are a superior product. They are big and heavy duty. I've been using them for 3 weeks and I'm back to buy more. They absorb urine before it has a chance to puddle and run off the pad. I can usually get 2 days out of a pad even with multiple urinations.
Jennifer P.
I have two small dogs who are "potty paper" trained. I have tried so many different pee pads that I've lost count. No matter what the description claimed – – they all leaked. Finally, I've found a product that does what it says! Very absorbent and does not leak. I don't bother to use the sticky tabs because my dogs don't move the pads, but they would be handy if they did. These are the best!
Beverly G.
I simply had to leave a review for this product as it has honest to God blown me away. Not only is there absolutely no smell at all (I have left the same pad for over two days as I want my puppy to smell where he has to go), but it also never transfers to the floor EVER! When I have picked the pad up after three days the floor underneath is completely dry. But this isn't even the biggest selling point for these pads. With the last pads I used (Hartz Training Pads) my dog's paws would smell of urine all of the time and once he finished peeing on the pad he would transfer pee with his little paws all over the house. This DOES NOT happen with these pads! They absorb so quickly that if my puppy steps on the pee in the pad immediately after peeing, it doesn't transfer as it is dry in a second.
Natalia
Outstanding product! The value is great, but the quality is top notch!
These are definitely not your average puppy pad! I have 7, 6 week old English bulldog puppies and that's a LOT OF POTTY! The puppies are drawn to these and they hold up great when being chewed, pulled, attempts to rip, etc. I have a huge potty area and have to tape two together, but they are a great value for the money! I was having to tape 4 together…took forever and they were slipping on them; these are much easier for them to walk on, and they retain the liquid extremely well! I cannot believe what a gigantic difference these are versus general cheap ones you just buy in any store.
TJB
Over 1000+ PAWSOME Reviews
Check What They're Saying About Us!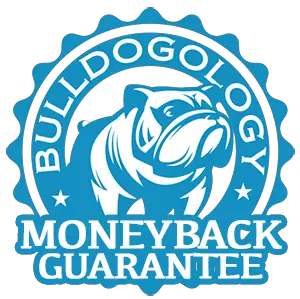 100% Satisfaction Or Your Money Back
If there's defects or whatever reason you're not satisfied, we'll send you another box free of charge or provide a full refund.
That's how confident we think you'll love our product!
Frequently Asked Questions
Guaranteed Satisfaction Or Your Money Back
Try the #1 premium pet training pads with free shipping plus free returns, risk-free!