Sale!
Carbon Pet Training Pads XL
From $33.99
"The pads are black, which is nice if you are using it on dark floors and hides a pee yellow, absorbs quickly so smells less than other pads." – Krista
Accidents happen. Even the best trained puppies can have an accident every once in a while. When these accidents happen, it's important to have a quality pet product to help clean up the mess and protect your floors. Bulldogology puppy pads are designed with 6-layers of super absorbing, odor blocking, and leak-proof layers for maximum floor protection. Hides urine visibility. Charcoal made. No more leaky pads that don't absorb. With Bulldogology pet products, you can enjoy parenthood without the stress of unwanted pet mistakes. Our black carbon puppy pads are designed for maximum floor protection and are made with charcoal to help block odors.
EXTRA LARGE 24×35 INCH: Available in 40 or 60 count
6 LAYER, 3x THICKER: Absorbent pee pads with extra charcoal layer and Bulldogology Bullsorbent® polymer that instantly absorbs and turns liquid into gel, protecting floors and carpets.
ADHESIVE STICKY TAPE: Best dog training housebreaking wee wee pads that prevent moving and leaving a huge mess on floors or tiles (sticky tape are optional; adhesive can be very sticky).
ODOR CONTROL: Pee pads for puppies, adult dogs, or any animal, eliminate and neutralize odors fast guarantee to keep your home smelling fresh and clean.
BUILT-IN ATTRACTANT: Perfect for busy dog owners, attractant puppy pads to help housebreak your dog even if you're not home.
100% Moneyback Guarantee, not happy with our pee pads? No problem! We'll refund your money back no questions asked.
📦 Bulldogology AutoPads
Save time and money with AutoPads, easily unlock 15% savings by subscribing. Get your product sent to you every 2-weeks or monthly. 100% Free Shipping. No Coupons Necessary. Cancel anytime. No Hassles.
100% Free Shipping
No Coupons Necessary
Cancel Anytime
No Hassles
No Signup Fees
From: $28.89 / monthSEE OPTIONS
Free shipping on orders over $35!
Pet Verified and Approved
Hassle-Free Easy Returns
100% Money Back Guarantee
Secure Payments
What Makes Our
Premium Pee Pads the Best Choice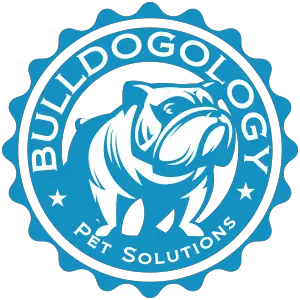 Bulldogology is a brand pets love and pet owners trust. We support pet owners who love their pets like family.
Over 1 Million pads sold. Over 70k followers. Over 2,000+ reviews. 95% of customers rate us 4 stars and higher. Every order includes our Risk-Free Promise – 💯 Satisfaction Guaranteed if for whatever reason you're not happy just ask and we'll get your Money Back – And you keep the box!
Frequently Asked Questions
Have More Questions?
What Customers Are Saying...