Sale!
Premium Pet Training Pads XL
From $34.99
"Not only is there absolutely no smell at all (I have left the same pad for over two days as I want my puppy to smell where he has to go), but it also never transfers to the floor EVER!" – Natalia
Traditional pet pads are unreliable and ineffective at absorbing accidents. They often leak and don't block odors, causing nasty messes that are difficult to clean up. Bulldogology pet pads are designed with 6 layers of protection with Bullsorbent™ to ensure maximum absorption and floor protection. Our pads lock in moisture and block odors, so you can rest easy knowing your floors are safe from pet accidents.
EXTRA LARGE 24×35 INCH: Available in 40 or 60 count
6 LAYER ABSORBENT: Pee pads with our own Bullsorbent® polymer that instantly absorbs fast and turns liquid into gel, keeping floors and carpets quickly dry.
ADHESIVE STICKY TAPE: The best training pads that prevent moving and pet mess with adhesive sticky tabs (sticky tape are optional; adhesive can be very sticky)
ODOR CONTROL: Each pad has odor control made to eliminate and neutralize odors fast, guaranteeing to keep your home smelling fresh and clean.
BUILT-IN ATTRACTANT: Great busy dog owners, help guide your dog even when you're not home!
100% Moneyback Guarantee, not happy with our pee pads? No problem! We'll refund your money back no questions asked.
📦 Bulldogology AutoPads
Save time and money with AutoPads, easily unlock 15% savings by subscribing. Get your product sent to you every 2-weeks or monthly. 100% Free Shipping. No Coupons Necessary. Cancel anytime. No Hassles.
100% Free Shipping
No Coupons Necessary
Cancel Anytime
No Hassles
No Signup Fees
From $29.74 every 2 monthsSEE OPTIONS
Free shipping on orders over $35!
Pet Verified and Approved
Hassle-Free Easy Returns
100% Money Back Guarantee
Secure Payments
What Makes Our
Premium Pee Pads The Best Choice?
💪 3x more absorbent than regular training pads and can hold up to 7-9+ cups of liquid.
For indoor or outdoor use, the pads are ideal for any area, weather, or time of year.
Innovated 6 Layer design includes 5g super absorbent polymer 💦 with extra Bullsorbent® polymers, protecting floors and carpets.
🛡️ Blocks neutralize and control odors every time, guarantee to keep your home smelling fresh and clean.
Dog attractant 🐕 to help your pup know where to do their business.
Plus optional sticky tapes to lock down the pads from moving. (adhesive can be very sticky!)
What People Are Saying
Each individual pad comes with sticky tape backing on every corner. Super handy so my dog doesn't kick or push the pad out of the way. Never had a single leak issue.
Eugene P. ⭐⭐⭐⭐⭐
As soon as I opened the package I could tell these are a superior product. They are big and heavy duty. I've been using them for 3 weeks and I'm back to buy more. They absorb urine before it has a chance to puddle and run off the pad.
Jennifer P.⭐⭐⭐⭐⭐
I have tried so many different pee pads that I've lost count. No matter what the description claimed – – they all leaked. Finally, I've found a product that does what it says! Very absorbent and does not leak.
Beverly G. ⭐⭐⭐⭐⭐
Previous
Next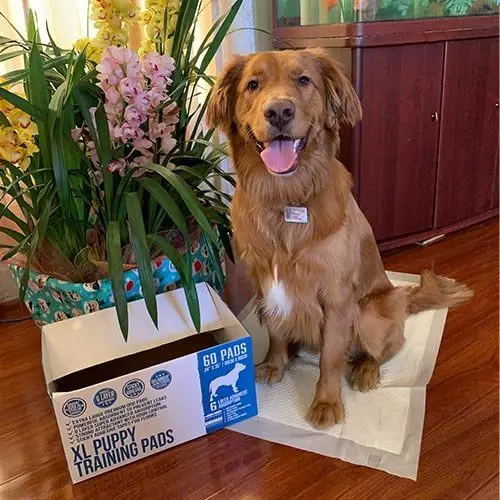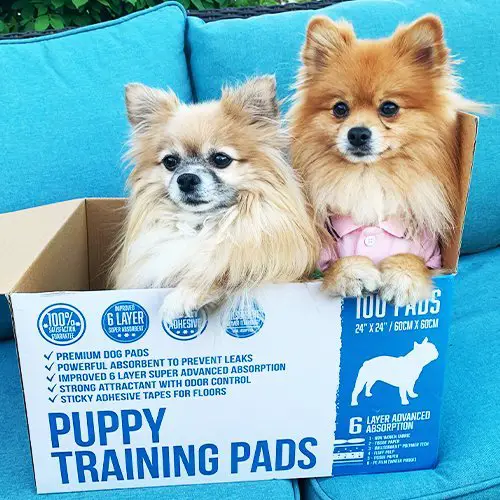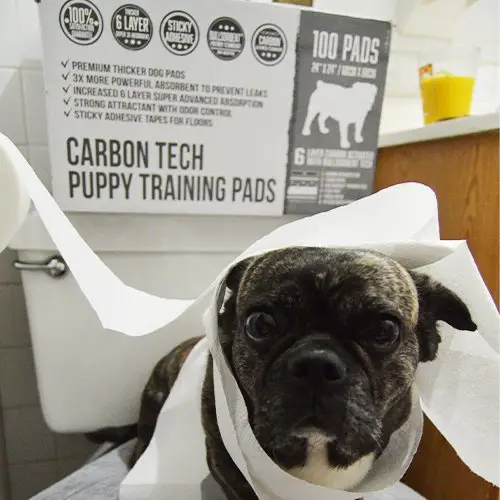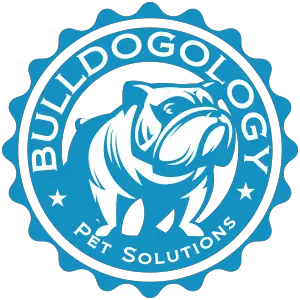 Bulldogology, a brand pets love and pet owners trust. We support pet owners who love their pets like family.
Over 1 Million pads sold. Over 70k followers. Over 2,000+ reviews. 95% of customers rate us 4 stars and higher. Every order includes our Risk-Free Promise – 💯 Satisfaction Guaranteed if for whatever reason you're not happy just ask and we'll get your Money Back – And you keep the box!
Frequently Asked Questions
Absolutely. We have many Cat owner customers that use our pee pads regularly and they are super satisfied.
Do theses work for male dogs that lift leg?
Each pad comes with adhesive tabs which you're able to stick on the corner of the wall and floor. This can help with dogs that lift their legs to pee.
Do you have to use the adhesive?
You don't have to use the adhesives, it is optional. Just leave the tabs on if you prefer not to use it.
No, our pads do not contain any strong odor.
Does the gel become slippery once is wet?
No it does not. Its like any other pad. urine soaks in and gets absorbed.
Are these pads scented at all?
No, our pads are unscented.
What's the difference between white and black version?
The carbon black has extra absorbency with charcoal materials, which absorb faster, and blocks odor right away! Another BIG difference is after each use they won't leave any noticeable trace of urine.
Will the sticky tape get stuck on my floors?
If this has happened using the sticky tape from our puppy pads, don't panic or get frustrated!
Simply soak a towel with warm/hot water and place it over the top of the tape residue. Wait for at least half an hour. Gently scrape off the residue with an edger such as a paint edger or using your fingernails. There's also counter adhesive spray remover you can find at your local store if you prefer this.
Here's a simple article to help with visuals. Or see our product instruction page for our video on how to remove the sticky tape.
Have More Questions?
What Customers Are Saying...