Description
6 LAYER, 3x THICKER: 600-Count Large 24×24 Carbon Activated Charcoal Puppy Pee Pads with Bullsorbent Polymer Tech that instantly absorbs faster and turns liquid into gel, keeping floors, tiles, or carpets quickly dry

ADHESIVE STICKY TAPE: Best dog training housebreaking wee wee pads that prevent moving and leaving a huge mess on floors or tiles (sticky tape are optional; adhesive can be very sticky)

ODOR CONTROL: Pee pads for puppies, adult dogs, or any animal, eliminate and neutralize odors fast guarantee to keep your home smelling fresh and clean

BUILT-IN ATTRACTANT: Perfect for busy dog owners, attractant puppy pads to help housebreak your dog even if you're not home

If for any reason you're not happy with our premium charcoal puppy training pads, ask and we'll give you all your money back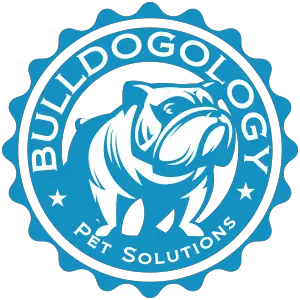 Bulldogology, a brand pets love and pet owners trust. We support pet owners who love their pets like family.
Over 1 Million pads sold. Over 70k followers. Over 2,000+ reviews. 95% of customers rate us 4 stars and higher. Every order includes our Risk-Free Promise – 💯 Satisfaction Guaranteed if for whatever reason you're not happy just ask and we'll get your Money Back – And you keep the box!
What Customers Are Saying...