Sale!
Premium Pet Training Pads
"They are leak proof, hold a ton of absorbency and are the perfect size" – Stacy S.
Accidents happen. And when they do, it's hard to clean up the mess and keep your floors protected. Traditional pet pads just don't cut it. They're not absorbent enough so you're left with a wet, leaky mess. Plus, they don't block odors so your home still smells like pet accidents. Bulldogology has the solution. Our 6-layer protection with Bullsorbent™ system absorbs liquid quickly and blocks odors so you can relax and enjoy your pet parenthood experience.
LARGE 24×24 INCH: Available in 50, 100, or 150 count
6 LAYER, 3x THICKER: Absorbent pee pads standard white or with extra charcoal layer black, mixed with Bulldogology Bullsorbent® polymer that instantly absorbs and turns liquid into gel, protecting floors and carpets.
ADHESIVE STICKY TAPE: Best dog training housebreaking wee wee pads that prevent moving and leaving a huge mess on floors or tiles (sticky tape are optional; adhesive can be very sticky).
ODOR CONTROL: Perfect for puppies, adult dogs, or any animal, eliminate and neutralize odors fast and guarantee to keep your home smelling fresh and clean.
BUILT-IN ATTRACTANT: Perfect for busy dog owners, attractant puppy pads to help housebreak your dog even if you're not home.
100% Moneyback Guarantee, not happy with our pee pads? No problem! We'll refund your money back no questions asked.
Free shipping on orders over $35!
Pet Verified and Approved
Hassle-Free Easy Returns
100% Money Back Guarantee
Secure Payments
What Makes Our Premium Pee Pads The Best Choice?
Each individual pad comes with sticky tape backing on every corner. Super handy so my dog doesn't kick or push the pad out of the way. Never had a single leak issue.
As soon as I opened the package I could tell these are a superior product. They are big and heavy duty. I've been using them for 3 weeks and I'm back to buy more. They absorb urine before it has a chance to puddle and run off the pad.
I have tried so many different pee pads that I've lost count. No matter what the description claimed – – they all leaked. Finally, I've found a product that does what it says! Very absorbent and does not leak.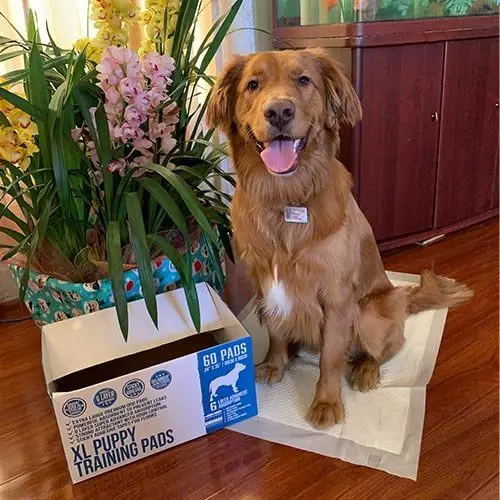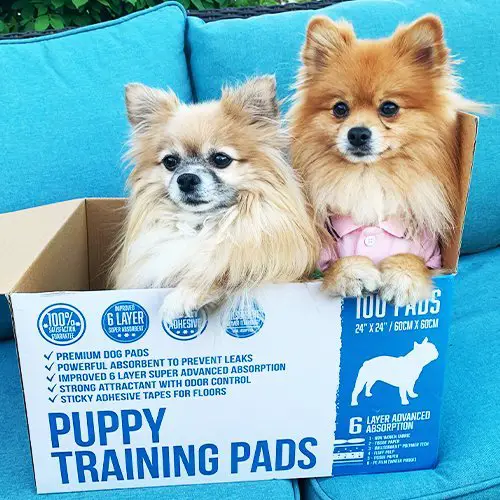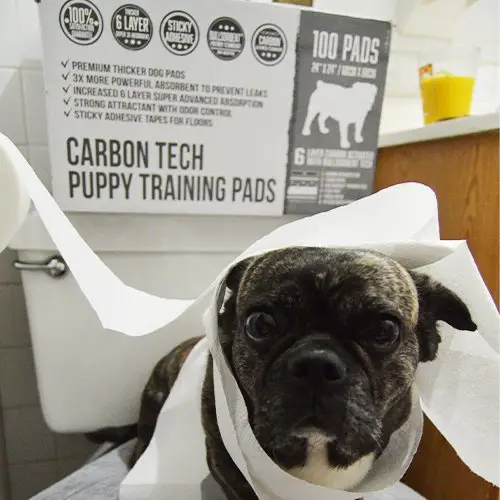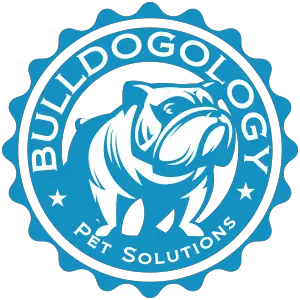 Bulldogology, a brand pets love and pet owners trust. We support pet owners who love their pets like family.
Over 1 Million pads sold. Over 70k followers. Over 2,000+ reviews. 95% of customers rate us 4 stars and higher. Every order includes our Risk-Free Promise – 💯 Satisfaction Guaranteed if for whatever reason you're not happy just ask and we'll get your Money Back – And you keep the box!
Frequently Asked Questions
What Customers Are Saying...