Pugs Vs French Bulldogs [Infographic]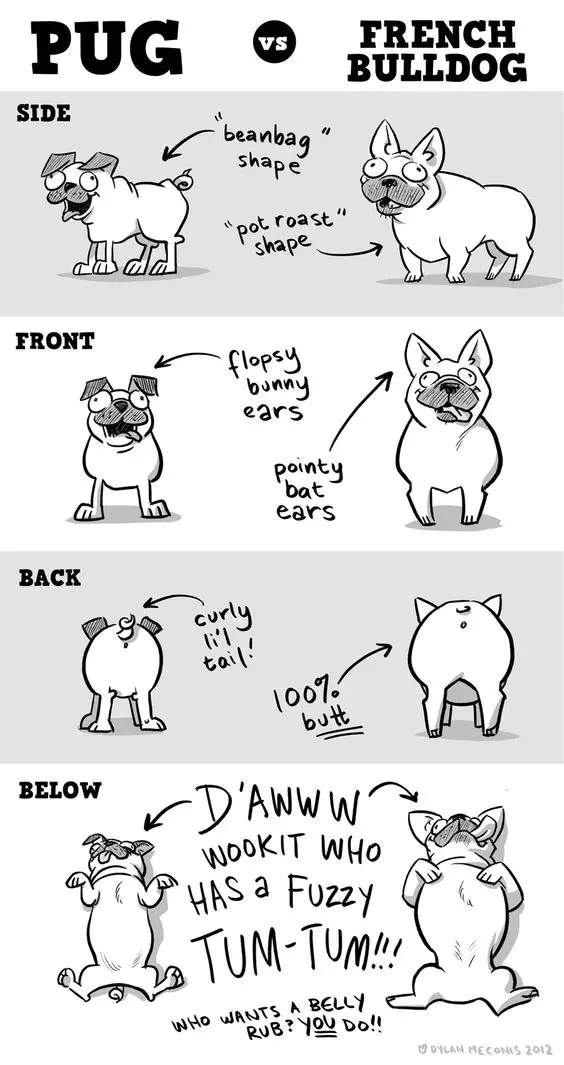 Do You Own a Bulldog?
Bulldogology loves Bulldogs, our 
free Bulldog guide
is the essentials guide for your perfect Bulldog. Learn how to be the best way to be a proud owner of this awesome breed.
Made for current Bulldog owners and new bully owners!
With our Ultimate Bulldog Guide…
Learn more about your Bulldog, and ready yourself for any health problems
Why Bulldogs shed so much and what you should do
What collars are best for Bulldogs and what NOT to get
Got a hyper Bulldog? See section 8 of this guide on how to get your Bulldog to calm down
What to do with those rosebud ears when your Bulldog needs cleaning
How to feed your Bulldog and the best type of food for this breed
And so much more!