Putting Up Dog For Adoption – How To Rehome A Dog Responsibly?
Putting up dog for adoption is a heart-wrenching and difficult decision for both the pet and the owner. It feels like parting away from a family member or a person who has been so important in your life. Due to financial reasons, divorce, migration or health circumstances, you may feel it is the time to put my dog up for adoption. Your dog's behavior changes, and medical situations may compel you to think about rehoming your dog. 
It is never the best decision to put your dog up for adoption, and you should try your best to solve the problems related to your pet or find alternatives to your decision. Because your pet is not a toy, it's a living being with feelings and emotions that understands its surroundings' changes. 
And when you rehome your dog, it feels like parting away from your loved ones, your friends, as you have been caring for your friend when it was a cute little puppy. So, find your pet suitable new home, or local shelter with the best option that can ease your pet's transition.
Tips You Can Consider When Putting Up Dog For Adoption
Here are some tips that you can consider before putting your dog up for adoption.
Resolve Your Pet Issues
Behavioral issues may be the primary reason you give up your dog, and you should first try to resolve them. You can take help from a dog behaviorist if you are frustrated by your dog's strange or behavior problems. In most cases, medical issues are the reasons behind your dog's behavior issues. These medical issues that can be treated and you don't have to take a serious decision for your pet's life.
Sometimes dogs become aggressive and anxious or start urinating everywhere. Then in such a situation, a dog behaviorist may help you out more training, and you don't have to part away from your furry friend.
Financial Aids
Anyone can face a financial crisis, but this does not mean you must give up your dog for adoption. Many national and local organizations provide low-cost veterinary care and maintain your pet food bank. Some local shelters also help you with veterinary expenses. 
Still, if you think it will not work out, some other rescue groups and centers also provide some training, fostering and training services, and when you are financially stable, you can have your dog back. These temporary measures may prevent you from surrendering your dog to animal shelters or other organizations.
How To Rehome A Dog Responsibly? 
If you decide that rehoming your dog is the best option for you and the best interest of your dog, then you should complete this task responsibly and find the best possible home for your dog. This is a challenging and difficult situation even for your dog because he/she has to escape from their loved ones and get to a place with strange people, smells and new surroundings.
The following tips can make this transition easier for your dog.
Find A Home Among Your Friends And Family Circle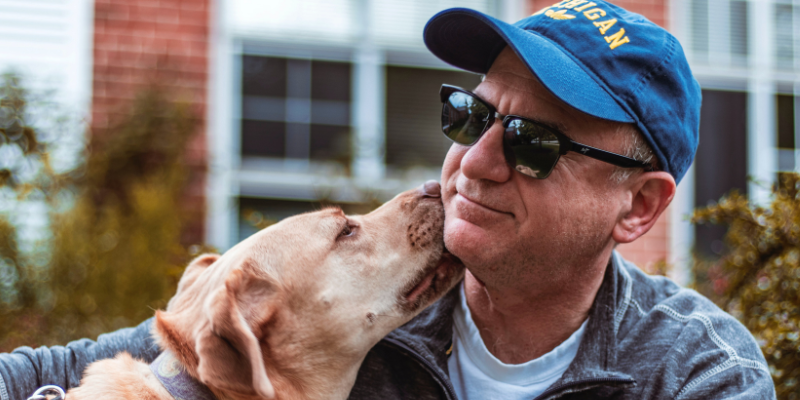 The second-best alternative is to rehome your dog at your friend or a family member's house. Someone in your social circle might love your pup as you do. In re home in this way, your dog does not feel abandoned, and you can visit the person and dog occasionally.
Rehoming your pet at the humane society or your friend's house will assure you that your pet is taken care of well and you don't have any guilty of giving up your pet (also known as rehoming guilt).
Put Your Dog's Best Paw Forward
It would be best to groom your dog when giving up your pet and create a nice pet profile. Make sure your dog is fully vaccinated and tick or flea free.
Take a lovely photograph of your dog, preferably at home. The dogs get confused in the strange environment, and the pictures taken at shelters might not represent your dog's true personality.
Doctor Knows The Best
Talk to your pet about rehoming your dog. He might know someone who wants to adopt a dog that matches your dog's energy and personality. Some doctors and veterinarians also allow posting flyers at their clinics. You can also get help from the vet, which will help find your dog a lovely new forever home.
Never List Your Dog On Craigslist
The worst thing you can do to your dog while putting it up your dog for adoption is to list your dog on craigslist. Dogs advertised on craigslist become victims of abuse and neglect, rehomed among dangerous dogs or end up in dog fights.
You will rarely find potential adopters there. Mostly there are bad people who sell animals for dog testing, hoarding and other criminal activities and you may find your adopted pet in scary situation. So, you must know the person who is adopting your dog.
Do Not Drop Off Your Dog At Local Shelters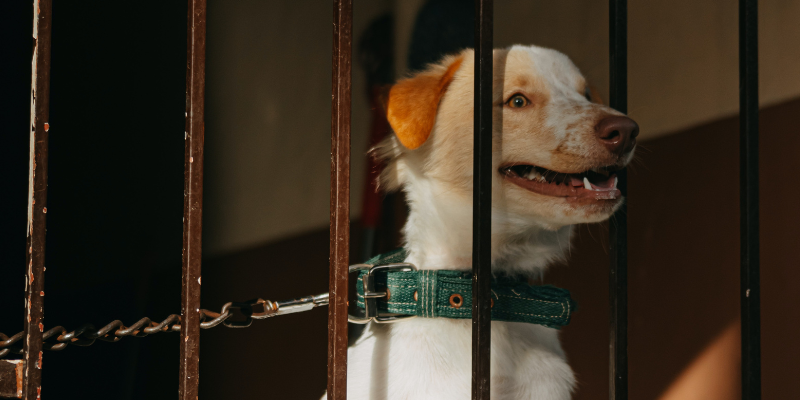 Many shelters claim they provide better care to pets, but these animal shelters are overpopulated and full of diseases. And your pet never deserves to be euthanized at such shelters. Although most animal shelters claim to be "No Kill", they are actually at higher risk of dogs being euthanized. 
If you are left with no option, you should look for breed-specific rescues to surrender your dog at shelters. And also check their previous record. 
Complete Necessary Paperwork 
Before making your decision, complete all the necessary documents. Make sure you have your dog's city license and registration done. In addition, pen down your pet's medical history and vaccination schedule. If your dog has some medical condition or allergies, be honest; it will help the dog and the potential adopter.
Conclusion
When we adopt a dog, we promise to keep them forever, but certain circumstances may leave us in a situation where we must part away from our furry friend.  At first, we should try our best to keep our dog but if you think putting up dog for adoption is the last resort. Then we must find your pet a suitable home. As a responsible pet owner we should be supportive and make our best decision to ease this transition for our pets.
Certain people are interested in re homing a pet adopted from animal shelters and taking better care of them.  If you know someone facing this situation, you should try to help them as much as you can. And always open you heart for homeless pets.
FAQs
Q1: How to surrender a dog?
At first try to resolve your pet's behavior issues, if it does not work out then look for a person in your family circle who is ready to adopt you dog. Otherwise, find potential adopters or rescue groups who offer better care to adopted pets.
Q2: What do I need to do for rehoming a dog near me?
Look for a friend or family member who wants to adopt your dog. Otherwise, you can also surrender your dog at animal rescue centers and local shelters but make sure they provide best care to your dog.
Q3: How do I find a new home for my pet?
You can tale help from dog's veterinarians and find people who are interested in adopting dog matching your pet's profile. But never list your dog on craigslist because they actually abuse animals.
Q4: Is there any surrender fees at shelters?
To manage the finances, animal shelters charge some fees that depends upon your dog's species and age. It may vary for other animals at different shelters.