Hi there Paw Parent,
At last, we've met. We are the Bulldogology Team. It's nice to bark with you and our tails are wagging because you're finally here.
We're so happy you're here
At Bulldogology, we strongly believe that our pets are part of the family, and family deserves the best in everything. Our belief is the main reason why we dedicate ourselves to helping pet parents like you give your pets the best to live longer, happier, and healthier lives. 
No doubtful policies nor imitated ingredients. Just real, high-quality products designed for pets and pet parents.

Now, that's what we're howling about. 
It all started when we had our first English Bulldog, Buck. We named him "Buck" because we assumed he was going to be "buck wild".
And Buck was exactly just that. He's very friendly, confident around people and had a very obedient personality.
Aside from that, one thing's for sure.
Raising Buck was a challenge.
Coming home late, we would always see our house as a mess. We were always at work and didn't have time to teach him basic dog training.
It was a struggle for us to be hands-on at first. It was a step-by-step process and we're glad we finally overcame it.
From obedience training, positive reinforcement, housebreaking, cues, signals, and more. We committed ourselves to help him to be the best version of himself and to be the best version of us as pet parents too. And that was where it all started.
A Brand Pets Love and Pet Owners Trust
Here at Bulldogology, we dedicate ourselves to help you become the best pet parent that you could be to give your pets the best life that they deserve. We produce premium pet solutions so that you can live a happy and peaceful life with your pets.
Your satisfaction is our end goal.
Our Biggest WHY is to help pet owners to take care of their pets like their own children, providing the best products, best customer service, and the best informative contents because we know they deserve it…

Premium Quality Pet Products
Every single product you can find on our site is manufactured under strict guidelines. We made sure that everything is professionally approved and reviewed. Yeah – Every. Single. Product. Because here at Bulldogology, we're 101% dedicated to helping your fur family live a longer, happier, and healthier lives.
We provide pet parents all the informative content that you need. We serve as your guide in every step of your pet parent journey. You can browse everything on our site, from dog training tips, bulldog guides, weekly blogs, and newsletters.

Professional Customer Service
Of course, we don't want our customers to experience disappointment. As much as possible we want to make your tails wag. We stand by our 101% Satisfaction and Money-back Guarantee. If you're not satisfied and happy  — we offer a full refund 30 days from the date of your purchase. No questions asked.
Woof! Obviously. It is our brand and the brand that we will always carry in our hearts. We love bulldogs as much as we love all breeds in the world.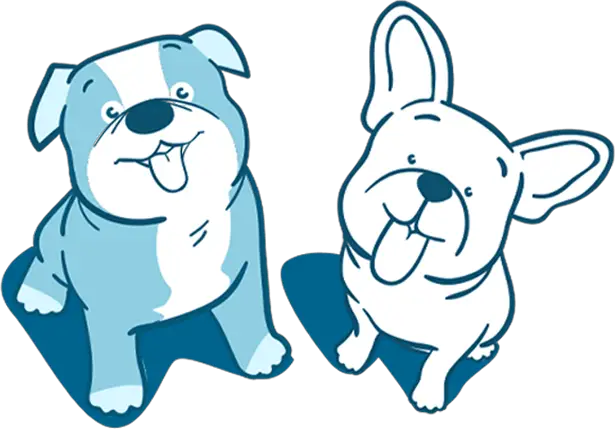 We Dream to be With You Every Step of the Way
All-in-One Pet Solutions Shop for Pet Parents
We're in the process of becoming the world's top destination for the best pet solution products, the best resources, and the best content for you and your best friend.
Your pet means everything to you, we know because we're pet parents too. The very reason why we take quality, integrity, and trust as our number one priority.
We stand by our word: every single thing we do, every single thing we offer is professionally reviewed and approved by the experts before it lands in your home.

We promise to give your fur baby the best products that they will love and the best content that you can trust. That is Bulldogology's Vow.
We Support You
Our top goal? We help you to be the best pet parent your fur family deserves. Helping you is the main reason why we work hard everyday and create the best products. You are our team's top priority.
We Value Trustworthiness
All the products, information, and content you will find on our site and emails you can trust.
We Respect You
The information and content that we share came from real experts. We're passionate about what we do. We're a team who respects your opinions and points of view and we're here to help other pet parents like us.
Your contentment and happiness are our #1 priority.
Bulldogology was founded by an English and French Bulldog owner who cared and appreciate what it took to raise these breeds. Giving premium pet solution products because we care. We support pet owners who love their pets like family. That's why we offer pet products that are premium and custom specifications created entirely with options for people with pets they truly love and care for. 
They are our family and deserve the best!
We stand by our 100% Satisfaction and Money-back Guarantee. If you're not satisfied and happy  — we offer a full refund. No questions asked.