This definitive guide will walk you through the entire process of raising an obedient and awesome dog!
Learn simple psychology of your Puppy

Using Clicker techniques to quickly communicate with your Dog

Easy step by step Housebreaking

Follow along guide to Crate training

Fun Puppy Tricks and Obedient Command Training

How to Train a Puppy Not to Bite

How to Train a Puppy Not to Chew

Training a Puppy to Walk on a Leash

Agility Training for active Dogs

Puppy Food Guide, Grooming, What You Need to Know About the Vet, Schedules and Routines for Puppies, And much, much more!
Dogology Blueprint
With the help of our training guide, you will learn how to take care of your puppy and train them to be the perfect dog.
From helping your dog to learn the basic commands of obedience to helping them not bite others, and even the proper care that you need to give to the puppy to help them to stay healthy. Everything is covered inside.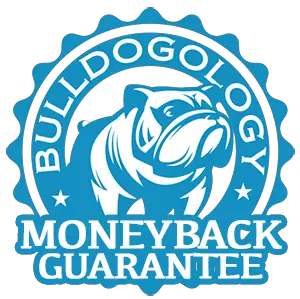 100% Satisfaction Guarantee!
Like all dog owners, you have to take a fair time of training with your pup. It can be messy. So we thought we'd remove one from the equation by making our program risk-free.
Give Dogology Blueprint guide a good, honest try. If it's not working for you, tell us within 30 days of purchase and we'll refund your money—no questions asked.
Or order your copy from these stores…
* Ordering from third party site also qualify you for bonus. Please contact [email protected] for more information.