Bulldogology Premium Puppy Training Pads
Safe for any breed and is manufactured under strict guidelines to ensure both quality and durability. Our Puppy Pad puts both you and your dog at ease.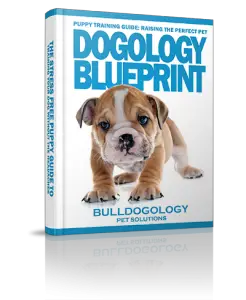 Best Dog Guide for Your Puppy
The blueprint to quickly train your pup into a strong, confident, and awesome dog!
Love Wearing Graphic Tees?
Do you like tshirts of cute Dogs or want a cool Bulldogology EST. 2016 shirt? Get yours here!
Join Bulldogology Club (Free)
Why join the club? You'll receive 10% off your first order, our House Training Confidence guide, monthly dog training tips, free stuff, more discounts, exclusive offers, updates, and much more.
Join now, it's free!
Why Buy From Bulldogology Pet Solutions?
We want to help you raise your pup to become a confident, and a well balanced dog.
We offer pet products that's high quality in each aspect that gives your puppy feeling self-assured.
The premium material and specifications made for our products were created entirely with options for people with pets they love and care for. All orders are shipped free and our products are backed by 100% Satisfaction Guarantee!
Bulldogology Pet Solutions® creates a trusted brand by being the best pet solution.
We are truly dedicated to providing you with the best products possible for you and your pets.
What People Are Saying About Us…
"You cannot beat Bulldogology training pads. I ran out and had not ordered additional Bulldogology pads. I went to the "big box store" and purchased pads – they were horrible AND didn't have adhesive strips. Took those back and went to various pet stores in my area – none of them had pads with adhesive, but did buy larger pads…useless..I reordered Bulldogology pads and am very happy!"
"I have to say I really love these pads. I hate to say it but I need them for a cat, not a dog. I have never had cat until now who would not use a litter box, but Star refuses. Anyway, these pads are just what I need to protect my floor. I like the fact that they have sticking corners since training pads tend to slide around and one of my other cats thinks it is his job to wad them up after Star uses it. This is my 3rd box. I love them"
"These are by far the best pads I've ever used. I get home after 9 hrs of work and my pug decides to unleash a river on her pads. I've tried Hartz, Top Dog (those fancy carbon ones), and so many others. All other pads claim to hold X amount of cups, but fail to do so and I end up with pee all over the floor and under the pad. These pads are excellent and I've never had any problems with them."
"Delivery was fast and the company has been very interested in how their product stand up against the rest. I used one of the old pads to refresh my memory one day. That sealed it for me. One pee and it spread to take up 75%of the pad. It also obsorbed so slowly that Molly was standing in a puddle before she could finish. This does not happen with Bulldogology pads. Absorbs quickly and it's contained in a reasonable area. Give these a try!"
"I just wanted to contact you about the puppy pads and let you know that they are working out great! I have actually been using them for my cats, and not my dogs! I've been placing them under the litter boxes at my house, and also in the cat's cages. They were working out so well that I had to give some to my mom for her to try. She loved them so much that she actually ordered a whole box of them! She is a clean freak and puts these things everywhere. So I just wanted to say thank you! We like your puppy pads way better than any of the other ones we have tried in the past."