Description
[fusion_builder_container hundred_percent="no" equal_height_columns="no" menu_anchor="" hide_on_mobile="small-visibility,medium-visibility,large-visibility" class="" id="" background_color="" background_image="" background_position="center center" background_repeat="no-repeat" fade="no" background_parallax="none" parallax_speed="0.3″ video_mp4="" video_webm="" video_ogv="" video_url="" video_aspect_ratio="16:9″ video_loop="yes" video_mute="yes" overlay_color="" video_preview_image="" border_color="" border_style="solid" padding_top="" padding_bottom="" padding_left="" padding_right="" type="legacy"][fusion_builder_row][fusion_builder_column type="1_1″ layout="1_1″ background_position="left top" background_color="" border_color="" border_style="solid" border_position="all" spacing="yes" background_image="" background_repeat="no-repeat" padding_top="" padding_right="" padding_bottom="" padding_left="" margin_top="0px" margin_bottom="0px" class="" id="" animation_type="" animation_speed="0.3″ animation_direction="left" hide_on_mobile="small-visibility,medium-visibility,large-visibility" center_content="no" last="true" min_height="" hover_type="none" link="" border_sizes_top="" border_sizes_bottom="" border_sizes_left="" border_sizes_right="" first="true"][fusion_text columns="" column_min_width="" column_spacing="" rule_style="default" rule_size="" rule_color="" content_alignment_medium="" content_alignment_small="" content_alignment="" hide_on_mobile="small-visibility,medium-visibility,large-visibility" sticky_display="normal,sticky" class="" id="" margin_top="" margin_right="" margin_bottom="" margin_left="" font_size="" fusion_font_family_text_font="" fusion_font_variant_text_font="" line_height="" letter_spacing="" text_color="" animation_type="" animation_direction="left" animation_speed="0.3″ animation_offset=""]
6 LAYER ABSORBENT: 300-Count X-Large 24×35 inch Puppy Pee Pads with new Bullsorbent Polymer Tech that instantly absorbs fast and turns liquid into gel, keeping floors quickly dry

ADHESIVE STICKY TAPE: Best dog training wee wee pads that prevent moving and leaving a huge mess on floors, tiles, or carpets (adhesive can be very sticky)

ODOR CONTROL: Pee pads for puppies, adult dogs, cats or any animal, eliminate and neutralize odors fast guarantee to keep your home smelling fresh and clean

BUILT-IN ATTRACTANT: Perfect for busy doggy owners or apartment pets, pheromones attractant puppy pads for housebreaking your doggie even if you're not home

100% MONEYBACK GUARANTEED: If for any reason your not happy with our premium puppy training pads, ask and we'll give you all your money back!
[/fusion_text][/fusion_builder_column][/fusion_builder_row][/fusion_builder_container]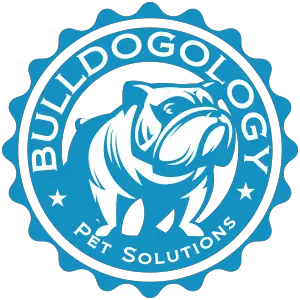 Bulldogology, a brand pets love and pet owners trust. We support pet owners who love their pets like family.
Over 1 Million pads sold. Over 70k followers. Over 2,000+ reviews. 95% of customers rate us 4 stars and higher. Every order includes our Risk-Free Promise – 💯 Satisfaction Guaranteed if for whatever reason you're not happy just ask and we'll get your Money Back – And you keep the box!
What Customers Are Saying...
Want More? Then You Also May Love...